By: Jason Lake
 
The 88th Academy Awards are coming up at the end of the month, and as always, everyone's focused on the most important part of the show: the Oscars Red Carpet. Who's going to wear whom? Who'll wear it best, and who'll come out looking like they lost a fight with a broom closet? Sure, they'll hand out some awards later, but nobody will remember those. Unless someone has a wardrobe malfunction. Charlotte Rampling, for example.
Meanwhile, the poker glitterati were out in full force last year. It isn't all about the hoodie and the shades, folks. There's good money to be made looking good on camera. According to our fashion-based algorithms, the following five players brought the most sartorial splendor to the table in 2015.
 
5. Tony Dunst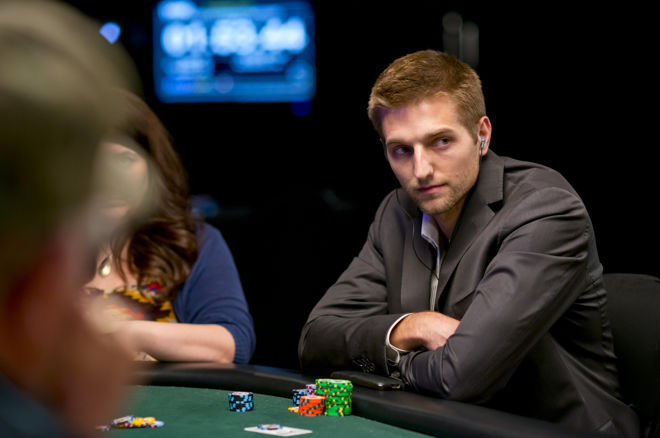 Dunst is one of the few players who consistently wears suits to the poker table. Almost consistently: Dunst has also gone casual with the white T-shirt. Would James Bond have done that? Dunst famously patterns his look after Ian Fleming's fictional British spy; his online handle is Bond18.
 
4. Gerald Ringe

Speaking of Britain, this London native showed up at the World Series of Poker $1,500 Stud Eight-Or-Better event in fine form, and took down first place. Now Ringe can add a gold bracelet to his ensemble – plus whatever that $180,943 prize will buy him. Ringe's biggest cash before that was for $41,334 at an EPT London side event in 2007.
 
3. George Danzer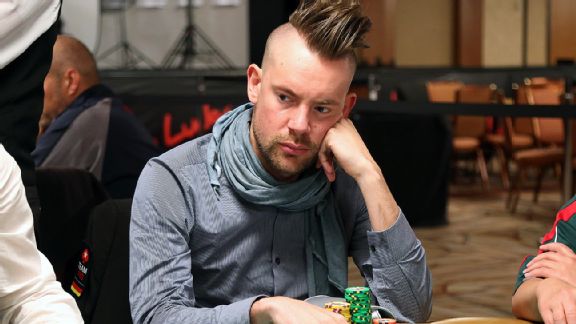 I'm not sure whether or not to mourn the loss of Danzer's signature hairstyle. He's got a much less interesting coif for 2016, but you can count on Danzer to rock the scarf all night long. He's also one of the best poker players on the planet, owning WSOP bracelets in razz, stud hi-lo, and 8-game.
 
2. Gaelle Garcia Diaz
More than "just" a TV presenter, Diaz plays the game from time to time, and she invariably comes dressed for the occasion. Diaz takes poker very seriously, although she also spends plenty of time acting, modeling, and hanging around with soccer players. Good thing she speaks all those different languages.
 
1. Max Steinberg
Steinberg had to settle for fourth place at the 2015 WSOP Main Event, but he won the entire year with his stylish wardrobe. The Washington, DC native ordered up a set of custom-tailored suits for the November Nine – pocket square, lapel pin, the whole nine yards of cloth. Steinberg said that dressing up boosts his confidence level. Maybe it'll work for you, too.
Related Posts